Opening Hours:
Mon 9:00am - 5:30pm
Tue 9:00am - 5:30pm
Wed 9:00am - 5:30pm
Thu 9:00am - 7:00pm
Fri 9:00am - 5:30pm
Sat 9:00am - 5:00pm
Sun 10:00am - 4:00pm

6th June :

10am - 4pm

24th June :

12pm - 5:30pm

28th July :

9am - 5:30pm

4th August :

9am - 5:30pm

27th July :

8am - 5pm

28th July :

8am - 5pm

29th July :

8am - 5pm

8th August :

10am - 4:00pm

27th June :

1:30pm - 5:30pm

23rd June

11:30am - 5:30pm

Workshop Bookings
Book A Service Now
Belmont Bike Shop
99 Bikes Belmont is conveniently located on the Great Eastern Highway, open 7 days a week. Our Belmont bike shop has a huge range of bicycles, scooters bike parts, indoor trainers, cycling apparel, car racks, nutrition and everything else you could need. Our professional bike mechanics are on-site, offering servicing and repairs on all types of bikes including road, kids, mountain, and everything in between. Open 7 days a week, with late trading until 7:00pm on Thursdays, and workshop drop-off from 9:00am Monday to Saturday and 10:00am on Sundays. 99 Bikes offers the guaranteed best price on bikes, parts, clothing and accessories from world-leading brands such as Merida, Norco, Cube, BMC, Shimano, Wahoo, Garmin, Yakima and more. 99 Bikes is the bike shop for riders in Perth's inner east, servicing Belmont, Ascot, Redcliffe, Crown Perth, Victoria Park, Cloverdale, Kewdale, Carlisle, Bayswater, Perth Airport, and surrounding areas.
Meet the Team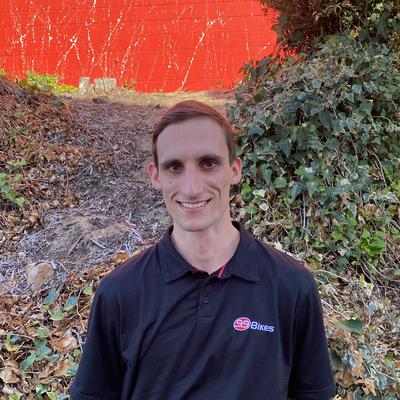 Name: Hayden
Role: Team Leader
Expertise: I have a bit of experience in road and track bikes, racing from 2012-2022 all around Australia.
What do you love about bikes?: The speeds you can reach, racing with your mates and the post ride coffees.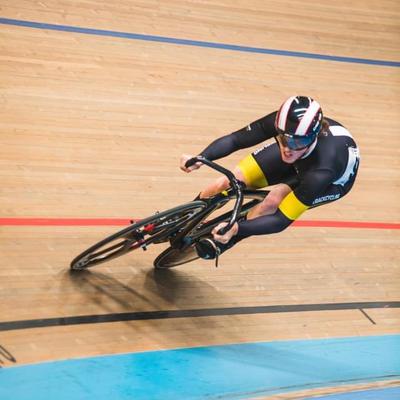 Name: Blake
Role: Sales Consultant
Expertise: I have done a fair bit of track racing all around Australia, representing WA.
What do you love about bikes?: Going fast and being able to compete and race hard

Name: Dave
Role: Mechanic
Expertise: Hard tail mountain bikes.
What do you love about bikes?: I love the way they keep you fit, while travelling in peace and quiet.

Name: Holly
Role: Mechanic
Expertise: A little experience at the moment, mostly in fixed gear but looking to really jump in and expand my knowledge in all disciplines of cycling.
What do you love about bikes?: I currently ride a fixed gear and I just really love the simplicity of them, no need to worry about anything you can just ride and be free.

Name: Dan
Role: Mechanic
Expertise: I was one of the mechanics servicing the fleet at Rottnest Island for a couple of years. Since moving here, I've learned lots about the intricate mechanics of all sorts of bikes. Keen to learn more.
What do you love about bikes?: I love working with bikes. There is some pleasure in the process of cleaning and repairing a bike. The satisfaction of a job well done and a grateful customer is what we are here for.

Name: Josh
Role: Mechanic
Expertise: Mostly rode freestyle BMX growing up. Now love working on Road bikes.
What do you love about bikes?: I love the technology that goes into performance bikes, the way carbon is formed and the latest, lightest and most efficient parts.

Shop Expertise & Services
Finance Options
Ride now, pay later with simple, fast and flexible payment solutions from zipMoney. Apply online in less than three minutes. Learn more »
Bike Fitting
The perfect bike deserves the perfect fit. Each new bike comes with a free assessment on our professional bike fitting jig. Learn more »
Maintenance Classes
Learn the basics of how to maintain your bike, how to change a tube, and how to keep your bike clean. Classes are free for Club 99 members. Learn more »
Wahoo Demo Station
Experience the Wahoo revolution in store today! This store is equipped with the latest in indoor training technology from Wahoo. Head in store for a live demo.