South Melbourne Bike Shop
Opening Hours:
Mon 9:00am - 6:00pm
Tue 9:00am - 6:00pm
Wed 9:00am - 6:00pm
Thu 9:00am - 6:00pm
Fri 9:00am - 6:00pm
Sat 9:00am - 5:00pm
Sun 10:00am - 4:00pm

Special Trading Hours

Special Trading Hours

Special Trading Hours

Special Trading Hours
Mon, 21 Jun
Closed
Special Trading Hours

Special Trading Hours

Special Trading Hours
Mon, 21 Jun
Closed
Special Trading Hours

Special Trading Hours

Special Trading Hours

Special Trading Hours

Special Trading Hours
Wed, 23 Jun
Closed
Special Trading Hours

Special Trading Hours

Special Trading Hours

Special Trading Hours

Special Trading Hours
Thu, 24 Jun
2:00pm - 6:00pm
Special Trading Hours

Special Trading Hours

Special Trading Hours

Special Trading Hours

Special Trading Hours
Tue, 22 Jun
Closed
Special Trading Hours

Special Trading Hours

Special Trading Hours

Special Trading Hours
Wed, 23 Jun
Closed
Special Trading Hours

Special Trading Hours

Special Trading Hours

Special Trading Hours

Special Trading Hours

Special Trading Hours
Wed, 16 Jun
Closed
Special Trading Hours

Special Trading Hours

Special Trading Hours

Special Trading Hours

Special Trading Hours

Special Trading Hours

Special Trading Hours

Special Trading Hours

Special Trading Hours

Special Trading Hours
Mon, 21 Jun
Closed
Special Trading Hours

Special Trading Hours

Special Trading Hours
Tue, 22 Jun
2:00pm - 6:00pm
Special Trading Hours

Special Trading Hours

Special Trading Hours
Thu, 24 Jun
Closed
Special Trading Hours

Special Trading Hours

Special Trading Hours

Special Trading Hours

Special Trading Hours

Workshop: (03) 9956 9953
Book A Service Now
Special Trading Hours
Closed Tuesday 22nd June 2021
About our South Melbourne Bike Shop
99 Bikes South Melbourne is conveniently located on City Road, with car parking available at the rear of the shop, and on surrounding streets. Our South Melbourne bike shop has a huge range of road bikes, mountain bikes, hybrid bikes, commuter bikes, fixie bikes, cruiser bikes, BMX and kids bikes. Open 7 days, with on-site bicycle mechanic, offering 24 hour turnaround for bike servicing and repairs on any bike, any brand. 99 Bikes offer the guaranteed best price on bikes, parts and accessories on world leading brands such as Merida, Norco, Cube, Apollo, Mongoose, Garmin, Shimano, Met and many more. 99 Bikes are the bike shop for riders in Melbourne's bay area, and close to the city servicing Albert Park, South Melbourne, St Kilda, Port Melbourne and surrounding areas.
Shop Expertise & Services
Finance Options
Ride now, pay later with simple, fast and flexible payment solutions from zipMoney. Apply online in less than three minutes. Learn more »
Bike Fitting
The perfect bike deserves the perfect fit. Each new bike comes with a free assessment on our professional bike fitting jig. Learn more »
Maintenance Classes
Learn the basics of how to maintain your bike, how to change a tube, and how to keep your bike clean. Classes are free for Club 99 members. Learn more »
Wahoo Demo Station
Experience the Wahoo revolution in store today! This store is equipped with the latest in indoor training technology from Wahoo. Head in store for a live demo.
Suspension Servicing
A fork seal and oil change might be just what the doctor ordered for your suspension forks and shock. Our mechanics will keep your travel buttery smooth.
Bike Tyre Recycling
Give a second life to your worn out tyres and tubes. This shop facilitates the recycling of both bike tyres and tubes in store. Learn more »
Meet The Team
Name: Ethan
Role: Second in Charge
Expertise: Road Bikes, MTB.
What do you love about bikes?: The freedom of being able to explore places, and the feeling of reward when you achieve something new.
Email: tl.soutmelbourne@99bikes.com.au
Name: Paul
Role: Sales Consultant
Expertise: Road Bikes, Hard Tail MTB, Smart Trainers.
What do you love about bikes?: Style and Coffee.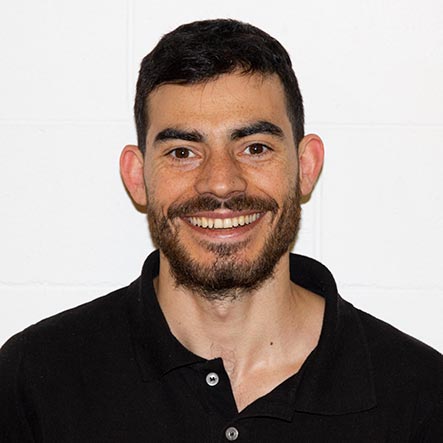 Name: Colin
Role: Workshop Team Leader
Expertise: Road bike, Commuters, Vintage, Custom and Mountain Bike of course!
What do you love about bikes?: My heart goes to steel cause that is what I grew up with. I love metal, old school designs and fine components but I stay on top of the latest technology in the market (and off it).
Email: wtl.southmelbourne@99bikes.com.au
Name: Daniel
Role: Mechanic
Expertise: With my customer service I hope to fulfil and exceed both my customers and team mates expectations.
What do you love about bikes?: All the places she (The bike or any bike) can take you.

Name: Noel
Role: Sales Consultant
Expertise: MTB and BMX.
What do you love about bikes?: The way bikes bring people together over an environmentally and healthy activity for any age group.