'Hybrid bike' is a term commonly used classify a number of bike styles designed for commuting, leisure and recreational riding. Not quite a road bike, not quite a mountain bike, hybrid bike are something in between. This versatile category can be split into three different styles – Hybrid Comfort, Hybrid Sport, and Flat-Bar Road.
Commuter & Recreational Bikes
Hybrid Comfort bikes feature a relaxed, upright seating position, with some models offering suspension forks. These are great for fitness and leisure, and can be used for some light off road riding. They also have a less aggressive 'road bike' look, coming in fun more streamlined colours to suit a more fashion conscious rider.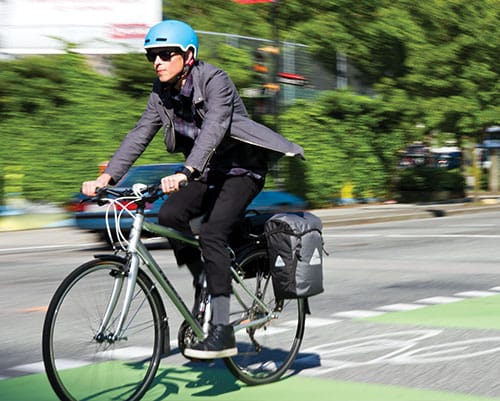 Hybrid Sport bikes are similar to Hybrid Comfort bikes, however they are a little more aggressive in their styling to allow for more off-road use and a more efficient riding position. Hybrid Sport bikes are fantastic for longer rides on bike paths, commuting to work, or touring over long distances.
Flat-Bar Road bikes are similar to the traditional drop-bar road bike, with flat handle bars providing a more upright seating position, and improved handling at low speeds. They also feature wider tires than traditional road bikes, making them more suitable for going off curbs and gutters.
Across all styles of commuter and recreation bikes, there is different levels of performance and quality available depending on your needs. Frames get progressively lighter and more efficient, going all the way up to lightweight carbon fibre on some models. Disc brakes are another upgraded feature that significantly improving braking performance, particularly in wet conditions.