Riding to work is fun, easy, avoids traffic, and keeps you fit! Check out our top tips for an awesome commute before your next ride to work.
1 Good set of tyres
You want tyres that are hard-wearing, puncture resistant and ideally have a reflective side wall to help you stay visible. These Schwalbe Marathon Reflective Tyres offer great features fit for commuters!
Top tip: Carry at least 2 Tyre Levers so you can easily remove the tyre from the wheel if you puncture.
Shop Tyres
2 A Spare Tube... Or, two!
No one buys a bike to walk to work! Always carry a spare tube with you in case you get a puncture on the ride. Tioga Butyl Tubes have just had their price dropped so it's a great time to stock up and be prepared
Top tip: To find your tube size, check your side wall.
Shop Tubes
3 Small but mighty, Mini Pump
Carry a small hand pump like this 99 Bikes Minipump for when you get a puncture out on the on the road. You want a pump that is small enough to carry with you that won't weigh you down.
Top tip: Check your tyre pressure once a week!
Shop Pumps
4 Stay Safe, use a Helmet
When riding to work, you want lots of air vents in your helmet to keep you cool. Make sure you look for a light-weight helmet like the Lazer Cyclone. You'll also want to ensure a great fitting helmet. Visit our knowledgeable staff in store if you aren't sure of your perfect fit.
Top tip: Always wear a helmet to stay safe and avoid a fine!
Shop Helmets
5 Stay visible, grab a light set
When riding to work on the early mornings, you want enough light to be seen and stay visible. The Azur Alien light set is a super popular option for commuters as they are slim but big on power.
Top tip: Always stay bright by charging your lights at work via USB on your laptop.
Shop Lights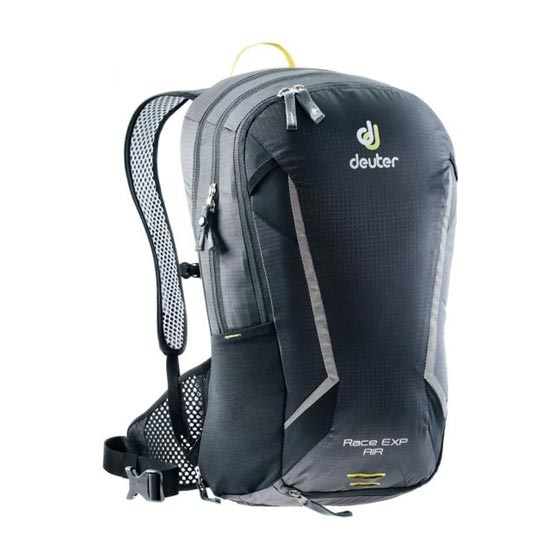 6 Bring lunch, in a new Backpack
A spacious yet compact backpack will make a huge difference on those longer commutes. Look for a dedicated cyclist backpack that features great ventilation and visibility, like this Deuter Cross Air Backpack.
Top tip: Put heavy items like laptops close to your back for better weight distribution and stability.
Shop Backpacks
7 Be heard with a Bell
Not only are bells required by law on all bikes, but they are essential to ensure no one blocks the path on your commute. You'll want a bell that is easy to attach and light weight like the BBB Easy Fit Bell.
Top tip: Make sure the bell is within reach, without having to take your hands of the grips.
Shop Bells
8 Stay comfortable, grab some Cycling Shorts
Movement, comfort and pockets are all things you want for your shorts when riding to work. You'll want to consider shorts with removable padded lining like these Endura Humvee Shorts that are specifically built for cyclists. They have four-way stretch, plenty of pockets for good storage options whilst riding, and that added comfort from the detachable padded liner.
Top tip: We stock a great range of cycling shorts that are perfect for your next commute.
Shop Cycling Shorts
9 Last but not least... you need an awesome commuter bike!
Haven't got your perfect set of wheels for commuting yet? You'll want a bike that suits your riding style, doesn't require too much maintenance, and is built to last. Check out our huge range of Commuter Bikes at great prices.
Shop Commuter