Opening Hours:
Mon 8:30am - 5:30pm
Tue 8:30am - 5:30pm
Wed 8:30am - 5:30pm
Thu 8:30am - 5:30pm
Fri 8:30am - 5:30pm
Sat 9:00am - 5:00pm
Sun 10:00am - 4:00pm

Special Trading Hours

Special Trading Hours

Special Trading Hours

Special Trading Hours
Friday 24 September
10am-4pm
Special Trading Hours
Monday 27 September
11am-5pm
Special Trading Hours
Friday 24 September
10am-4pm
Special Trading Hours
Friday 24 September
10am-4pm
Special Trading Hours
Friday 24 September
10am-4pm
Special Trading Hours

Special Trading Hours

Special Trading Hours

Special Trading Hours

Special Trading Hours

Special Trading Hours

Special Trading Hours

Special Trading Hours

Special Trading Hours

Special Trading Hours

Special Trading Hours

Special Trading Hours

Special Trading Hours
Friday 24 September
10am-4pm
Special Trading Hours

Special Trading Hours
Friday 24 September
10am-4pm
Special Trading Hours

Special Trading Hours

Special Trading Hours
Monday 27 September
11am-5pm
Special Trading Hours

Special Trading Hours
Friday 24 September
10am-4pm
Special Trading Hours

Special Trading Hours

Special Trading Hours

Special Trading Hours

Special Trading Hours
Friday 24 September
10am-4pm
Special Trading Hours
Monday 4 October
11am-5pm
Special Trading Hours

Special Trading Hours

Special Trading Hours
Monday 4 October
12pm - 4pm
Special Trading Hours

Special Trading Hours
Friday 24 September
10am-4pm
Special Trading Hours

Special Trading Hours

Special Trading Hours

Special Trading Hours

Special Trading Hours
Friday 24 September
10am-2pm
Special Trading Hours

Special Trading Hours
Friday 24 September
10am-4pm
Special Trading Hours

Special Trading Hours
Wednesday 22 September
10am-4pm
Monday 27 September Closed
Special Trading Hours

Special Trading Hours

Special Trading Hours

Special Trading Hours

Special Trading Hours
Monday 4 October
11am-5pm
Special Trading Hours

Special Trading Hours
Monday 27 September
11am-5pm
Special Trading Hours
Monday 27 September
11am-5pm
Workshop Bookings
Book A Service Now
Mitchell Bike Shop
99 Bikes Mitchell is located in the northern suburbs of Canberra, on Flemington Road, Mitchell. Additional off-street parking available at the back of the shop, accessible via Darling Street. This is our first bicycle shop in Canberra, stocking a huge range of road bikes, mountain bikes, hybrid bikes, commuter bikes, electric bikes, fixie bikes, cruiser bikes, BMX bikes, kids bikes, and scooters. Open 7 days, with on-site bicycle mechanics offering workshop servicing and bike repairs on all bikes, all brands. Bikes for rookie riders to elite racers in Canberra. Don't pay a giant price for your bike in Canberra, when 99 Bikes offers the guaranteed best price on bikes, bicycle parts, and accessories from world leading brands such as Garmin, Shimano, BBB, Fox, Thule, Merida, Norco, Cube, Apollo, Mongoose and more. 99 Bikes is the bike shop for cyclists in Canberra, servicing Mitchell, Franklin, Palmerston, Watson, Bruce, Belconnen, Ainslie and surrounding areas.
Meet the Team
Name: Matt
Role: Second In Charge
Expertise: Road bikes, e-bikes, kids bikes.
What do you love about bikes?: The freedom that riding a bike provides, and by that I mean an excuse to wear Lycra at cafes.
Email: tl.mitchell@99bikes.com.au
Name: Michael
Role: Sales Consultant
Expertise: I have been riding bikes casually for most of my life, and I have recently discovered a passion for mountain biking. I am enjoying putting my Sport Science degree to practical use, helping people find the right bike for them!
What do you love about bikes?: I love the freedom they give, and the health benefits of riding really excite me!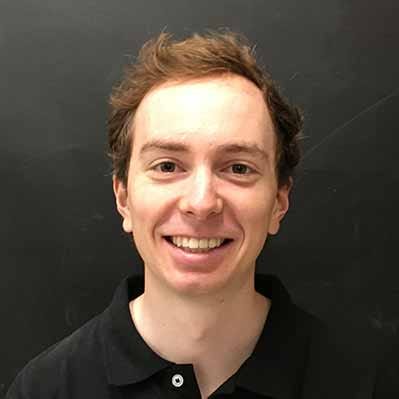 Name: Nathan
Role: Mechanic
Expertise: All things bikes! I've worked on everything, however I do have a soft spot for Campagnolo and road bikes.
What do you love about bikes?: When working on bikes there is always something new. Riding bikes also allows me to explore new places I otherwise wouldn't have gone. I also can't go past a good race.

Name: Cath
Role: Mechanic
Expertise: Gravel and touring bike custom builds are my favourite, but working on any type of bike is a joy.
What do you love about bikes?: The joy they bring. Bikes enriches lives, and helping people enjoy their bikes is what motivates me. I'm particularly driven to see more women on bikes and more women in the bike industry.

Shop Expertise & Services
Finance Options
Ride now, pay later with simple, fast and flexible payment solutions from zipMoney. Apply online in less than three minutes. Learn more »
Bike Fitting
The perfect bike deserves the perfect fit. Each new bike comes with a free assessment on our professional bike fitting jig. Learn more »
Maintenance Classes
Learn the basics of how to maintain your bike, how to change a tube, and how to keep your bike clean. Classes are free for Club 99 members. Learn more »